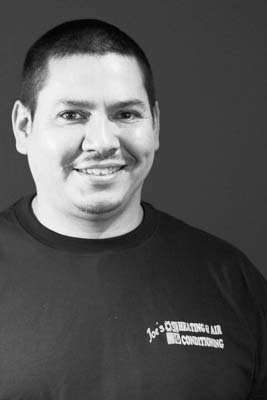 I just want to say that a clean furnace filter keeps my clients happy. I know that furnace filters can get expensive and are a shocker at the checkout counter.
It is a necessary evil to have a furnace filter and to keep it clean. Keep your furnace healthy. Most filters we see on a service call are clogged with dust or animal hair. Sometimes you can see right through the hair and it does not seem like it would matter. That the layer of hair and dust is flat, see through, so how can it cause any problems.

It does cause problems. When you look at the furnace, your eye focuses on one point when you look through. The fact is that the area is usually 25 or 30 inches long and 24 inches high. That is like putting a fabric overlay on your window screen in the summer. It just cuts down on air flow. Worse, in your furnace it puts a strain on the blower motor causing the bearings to prematurely wear out. That can happen in the winter and summer months. Guess what, after struggling, it will be time for a new blower motor. Hint, it is cheaper to change the furnace filter.
Still the filters are Crazy expensive. I have seen some as much as $25. and $35. I did see an alternative.
It was a furnace filter made out of a screen and cleaning it could be as simple as spraying water through it. Nothing to fly in your face when you put that dusty filter into a garbage bag causing you to scream, "Yuk!". That's it, pull it out, rinse it off. You could almost do it once a month. Best of all, you only pay $25. one time. Deal! Sold!

Stay Warm,
Joe


We are here with solutions.

Call us today!
773.993.0865